We have been working on an online platform called Flytree. We started Flytree to help local businesses to collect hundreds of real reviews from their happy customers. It has to be easy to use, yet powerful.

I thought I'd blog about our journey of building a startup and the challenges we faced. To answer how we got our first 20 customers: I prayed and got 10 customers to pay for our product. The End.
So, what did we do? How did we get here? You're about to find out below. Enjoy.
Let me start by saying that growing from zero is bloody hard. It's hard because there is no magic bullet. You need to invest time and celebrate small wins while not losing sight on the bigger picture.
Be stupid and just try
So this is what we did:
1. Reaching out to my existing network
I started emailing everyone I know in my network driving them to our landing page to get the word out (1 reply, thanks friend but we needed more)
2. Reaching Out To Potential Customers
I reached out to those whom  I thought needed more reviews for their businesses, asking if they'd be willing to try our product and talk to me about their experiences.
Cold emailing (NO reply)
Linkedin Message (1 reply, thanks dude)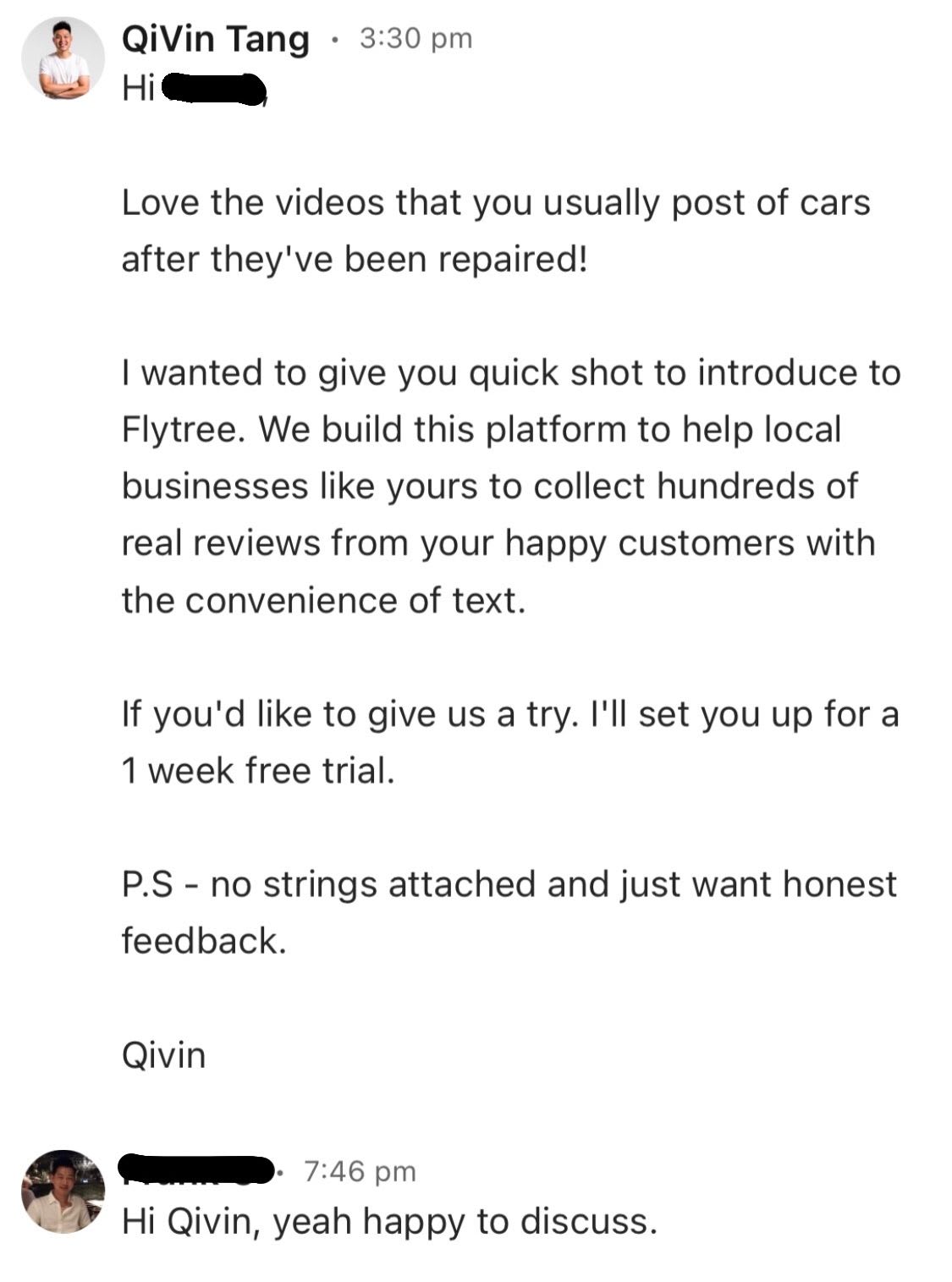 Instagram Message (3 replies, not good enough)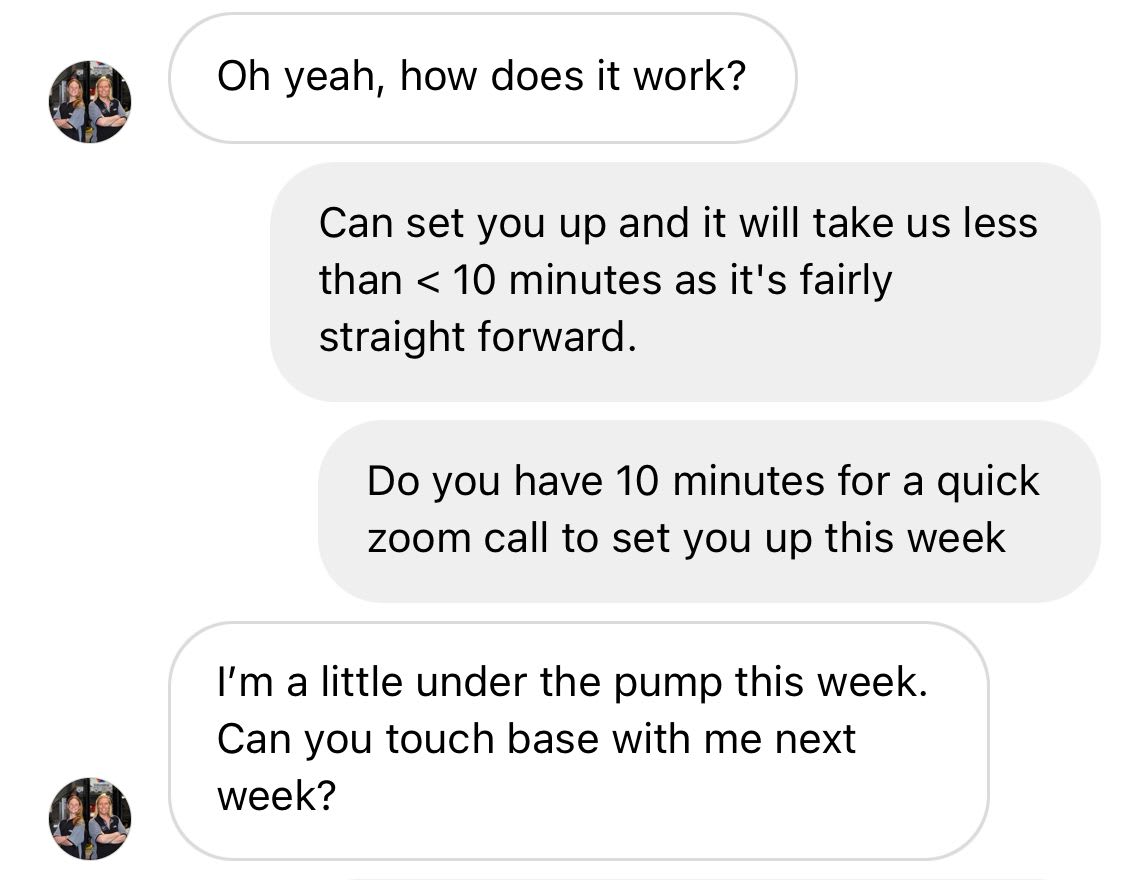 Facebook Message (1 reply, thanks man)


While reaching out cold may not be scalable in the long run, it could be extremely beneficial for early traction. It helps you cast a wide net over a potential consumer base and the ones who respond could be your early adopters.
Obviously, we weren't "killing it" with our cold outreach so we started hitting the streets.
3. Door knocking
I know what you're probably thinking… "But Qivin, this isn't scalable!"
You're right, it isn't! But that's how it should be when you're first starting your business. You've got to grind, claw, and sell your way to make it to the other end.

I can't think of a better way to learn about your business, your customer, and their needs than meeting them in-person.
You'll discover stuff like:
How to refine your pitch/sale?
What are their pain points?
What were they using before?
What did they think about your pricing?
What do they want to see in the product?
Believe it or not, 10 of our first paying customers came from door knocking.
Final Thoughts
We hope that this was helpful with little to no fluff. There are no tricks and "hacks" or shortcuts. Be stupid and give it a shot. Keep trying and pushing through and things will starting working out.
---
Follow our journey
Through this blog, we plan to document our journey, lessons learnt as well as findings along the way. We would love you to keep in touch, feel free to drop me an email at [email protected]
Love what we do and want to help us out?
Tell your friends and your local shops about us. Follow, like, our Facebook, Instagram and Linkedin page.
Are you a podcaster or blogger? We're open to interviews and collaborations.
Peace ✌️